ChrisChat, where have you been?
Fighting for my life. Lymphoma to be exact. Relearning to use my legs…and toilet. Hey, never say I'm not blunt and open.
The summer of 2017. Thought burning heat at groin joints, back of neck, hands and feet were strange menopause symptoms.
September 11, 2017. Doctor visit and blood work…menopause or something else. I know my family doctor (and me) knew it was going to be cancer. Why not. It's not like I'm invincible or special to avoid something that is so common. I'm just lucky it turned out to be something "they" believe can be cured. I'm looking for remission, maintenance, living with it. Cure? I'll take it, but call me too realistic to hang onto that one simple word.
So, I'm restarting everything. Working from my hospital bed to keep the mind and fingers moving. Tomorrow, I should be starting round three of six chemo treatments. The rest of the week could be hellish, but I need to keep concentrating on therapy to move and eating. The close to hundred pounds I've lost isn't what I ever looked for.
The hair loss…I'll rock it when I acknowledge it.
What has me nervous is about two weeks after round three I'll  have another CT-scan in order to see if the spots on liver and spleen have either shrunk, shrinking, or gone.
What's it like fighting cancer? Not much different than any other day except for being more tried, loss of appetite, not free to move as one wishes. It's life and I'm being taught to use all the colours in my crayon box. To look around and open my eyes that too much time has already gone by with us saying…let's do this, that, the other thing…and end up not doing any of it. There will always be something going on, but when you've been forced to be quiet and still you quickly learn the something is nothing.
How did I end up here?  On way to a normal clinic visit I stepped down the stair landing and my legs said…nope. They just collapsed under me…moments after I had just walked to the stairs.
Ambulance ride here and up to a ward and first round of chemo.
Wild ride of a dream that was no dream. Why was the one nurse telling me to stay in bed? Wacky dream. Oh crap. I really am upside down on the floor beside bed, bare butt in the air, legs dangling, and catheter showing for the world to see.
No dream. I did it twice. Woke up in panic with second. Don't remember trip to new area but no more of that drug. People pay to feel that out of themselves? Freaked me out.
Then pneumonia either following or followed by low oxygen. Did you know our oxygen levels should be 93% for our body to function healthily? Down to ICU…not the one my dad died in years ago, but one for us critical patients who need more oxygen than the other area is allowed to handle. At one point I was breathing on my own but with 80% added by machine. Six days later I'm back "upstairs" breathing all on my own.
Now I wait for round three.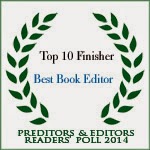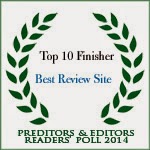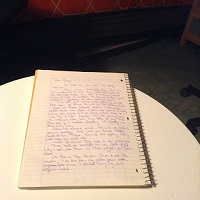 I've been writing my 'stories' since elementary school. My grandmother would give me $5.00 each shopping trip for my next Nancy Drew or Hardy Boy installment...fix, if I knew the word back then. Of course, those first original writings of mine were teen mysteries. Heck, even my Barbie play were based on watching the TV shows Lost in Space, Land of the Giants, and yes, Nancy Drew and the Hardy Boys. My other loves involved old Hollywood monsters, any monster movie, anything scary.
Today my writings are still mysterious. And the dark side. Surprisingly, for me, even humorous romance.
Come on by.
Oh...and my WIPs are here
Sub-Topics
WIP or works in progress. Since I am also a fiction writer, here is where I'll share what I'm currently working on. Working with a publisher has taught me (quite a bit) it is never too early to generate interest in your work. After all, even if we haven't seen the movie, we all hang on that one word waiting for the last syllable.
Writing Prompt. Where do you get your ideas? I find mine from the craziest sources and thoughts…some are sane and normal, too. On this day it I might share a phrase, word, sense, even the beginning of a small scene. Use what feels right or not, but keep writing.
General.  Me just rambling away sharing my thoughts/experiences on that topic.
Photo Prompt. Just like it reads. One of my own photos will be showcased as a visual prompt. Some of us work with words to inspire and some with a more defined look.
Was I the only student who loved when the poetry part of high school English came around?
Was I the only student who took Art for four years and still nearly failed each time due to lack of talent and concentration?
I don't think I'm alone and if you're anything close to or can relate this topic is for you. I take the risk and share what is extremely personal and subjective. I find these two topics open me to more criticism than I could ever believe with my fiction writing.
They are also the areas I love most.
Remember, life is too short not to follow your heart.
Sub-Topics
Poem. I take the risk and share my poetry. Current and past.
General. Again my intake on this less than liked school subject.
Art. Another risk. I claim to be no artist, but when I put my mind to it, I can draw what I set out to do. I also do more abstract and let the imagination take over.
Fave Poet/Artist. Sharing and hope you might share your faves.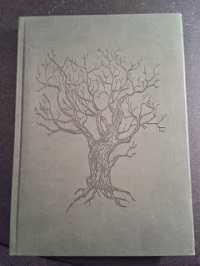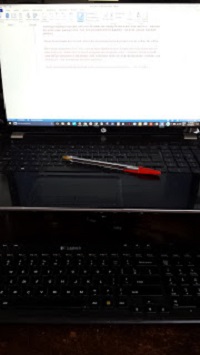 Twenty years ago some innocent author asked for volunteers to read her book and write a review. I threw in my cyber hat and said, sure.
Twenty years ago a publisher was looking for final proofreaders…sure. Turns out I was more a copy editor, my first writing industry payment.
Forward a couple of years and I'm at an online writers' conference asking questions and relating them to my fave, Nancy Drew. Drove the organizer insane.
Forward a couple more years and I'm an editor and submission reader for her publishing house.
Here you get an insight into my mind…my experience, my feedback.
Sub-Topics
General. You know its meaning by now.
Pet Peeve. We all have them and haven't you ever wished you knew what bugged an editor. Especially one you know is reading your blood, sweat, and long hours' submission?
Another General.
Showcase My Muse Authors. I edit what I enjoy reading. I like my authors. Okay, I also get a percentage from the sales, so why wouldn't I want to talk about each of them. But, honestly, it's because they deserve your attention.
I'm your target audience. I'm spending my money on your book. Don't you want to know what I'm looking for, thinking about?
Sub-Topics
General.
Inspirational Reads. I'm a person who meditates and believes in the universe's power. I also know when a book has pushed me to understand either myself or writing better. Here you'll find more to learn about the deeper self…connect or not. But, I will be sharing writing help books as well.
Pet Peeve. A look inside this reader's mind. Come on, it's not that scary.
Fun Read. Books I'm reading just to escape.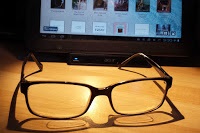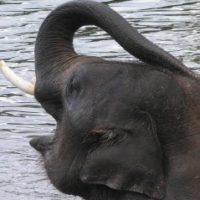 When I restarted reviewing, the site I reviewed for used a rating of 4 out of 4, so I have continued that rating.  If a book receives a 4 you know I loved it.  2 out of 4 is average and I believe the rest explains itself.
However, I've since stopped using a rating system. I've found what's written in any review gives me more information than any number rating. As well I've read too many reviews where the rating doesn't mix with the review written.
But why pick the elephant as my symbol? 
Without getting too woo-hoo on you, I am drawn instinctively to the elephant.  There is something about this animal that touches my soul.  Mythically the elephant has been seen as the symbol of wisdom, strength, dignity, luck, intelligence, and family.
I review because I love reading.  It is my hope that by reviewing your work that I may, in some small way, help you achieve your goals and forward your success.
I do not pretend to be wise.  My inner strength varies as I continue to search for answers. I can be quite goofy.  Lucky?  Guess that depends on if my reviews help or not.  Intelligent?  I try.  Family?first, foremost, always.
You know I'll have more for you later.
Why I no longer use a rating system.
Too many of us base our choices on ratings and end up missing something entertaining…or end up with something less than what we expected. Someone's five could be my one. There's also the whole average thing. If every book I review I gave a three, would I lose credibility?
And just as my five could be someone's one, what does a one and a half really tell you?
Sub-Topics
We should mix well, or at least know where we each stand in relation to your book's genre. I don't want to trash talk or cut into an author, but I do insist on being honest. There's the old question…does a reviewer write for the author or reader. I've also believed both…maybe a tad more for the one who is spending their money on the book.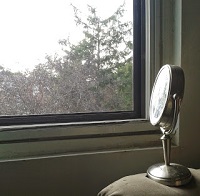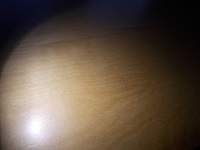 SATURDAY = CHRISCHAT INDULGES
I decided on this site during a moment of Mannix watching bliss. By now you have probably guessed that I'm a TV junkie let alone a book addict.Getting back to Mannix, I was so thrilled to have bought the Season One DVDs I wanted to shout it out to everyone...hence, a blog where I can indulge in whatever topic strikes my fancy. Whether it's TV, movies, random silliness, or emotions I just have to get off my chest.
ChrisChat Indulges is where you'll really find my rambling thoughts.
Indulges Logos - reflections, you'll never know, spotlight, fave
Sub-Topics
Spotlight…you'll never know. Tossing aside the silver coating and being blunt. I believe I gave a better definition on my first blog under this sub-topic.
Reflections. My thoughts only.
General.
Fave TV, Movie, Music. You knew I had to share these, right. They do make a strong impression if you're looking for ideas…changing to your own original material, of course.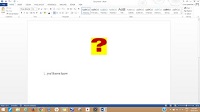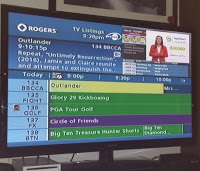 SUNDAY = CHRISCHAT TALKS CREATIVITY
Just like the name reads, here I...and guests...talk everything creative. From writing to crafts to art to whatever outlet feeds your creative self.  Short and sweet.
Sub-Topics
Day to Day. Have you never realized you are creative each and every day? From meal making to just tidying the living area. Each is unique to you. How you go about each to stop them from being mundane or keeping them routine while your mind wanders to fix a problem or a plot issue.
Senses. Don't forget to use these and their mixes. It's more entertaining to read someone's actions…his limp, flatten nose…than to be told it.
What childhood (anxiety, cancer) taught me. Never forget we are the product of what we've experienced. Each time has brought something into our lives and changed us. Use it.